Stay connected to your people.
Our collaborative newsletter gives you social updates without social media. Great for:
Friend Newsletters
Family Newsletters
Book Club Newsletters
Internal Company (or Department) Newsletters
It's private, simple, and just works.
How it works
Once you sign up, you can...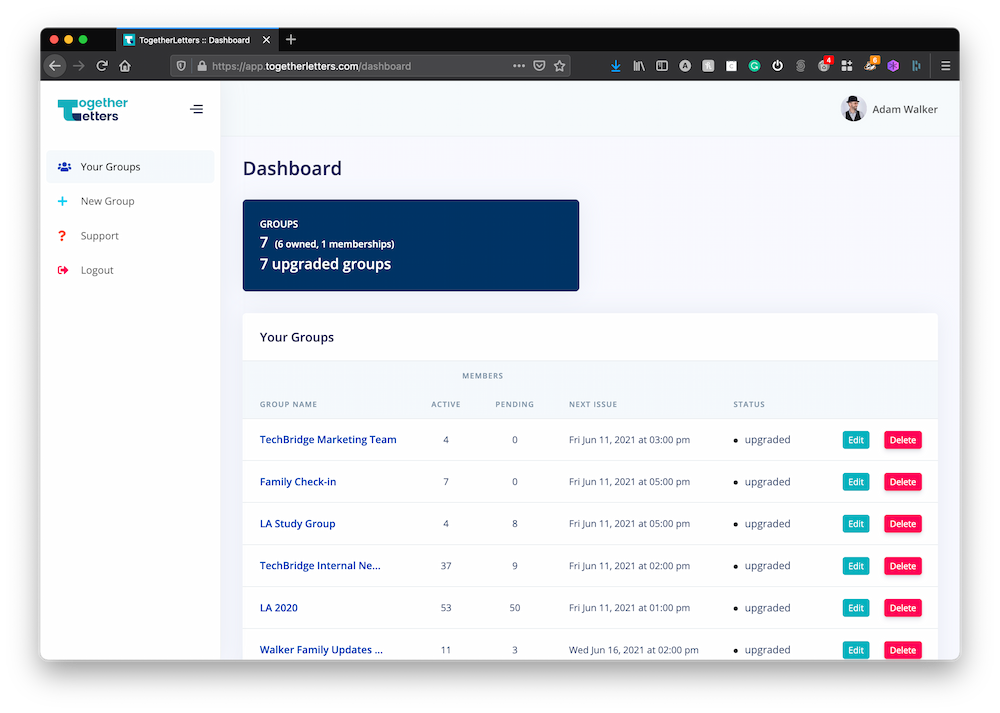 Create a group
Set up a group and invite your people to start connecting.
Give Updates
Your group will be asked for their updates. They won't need a log in, app, or anything!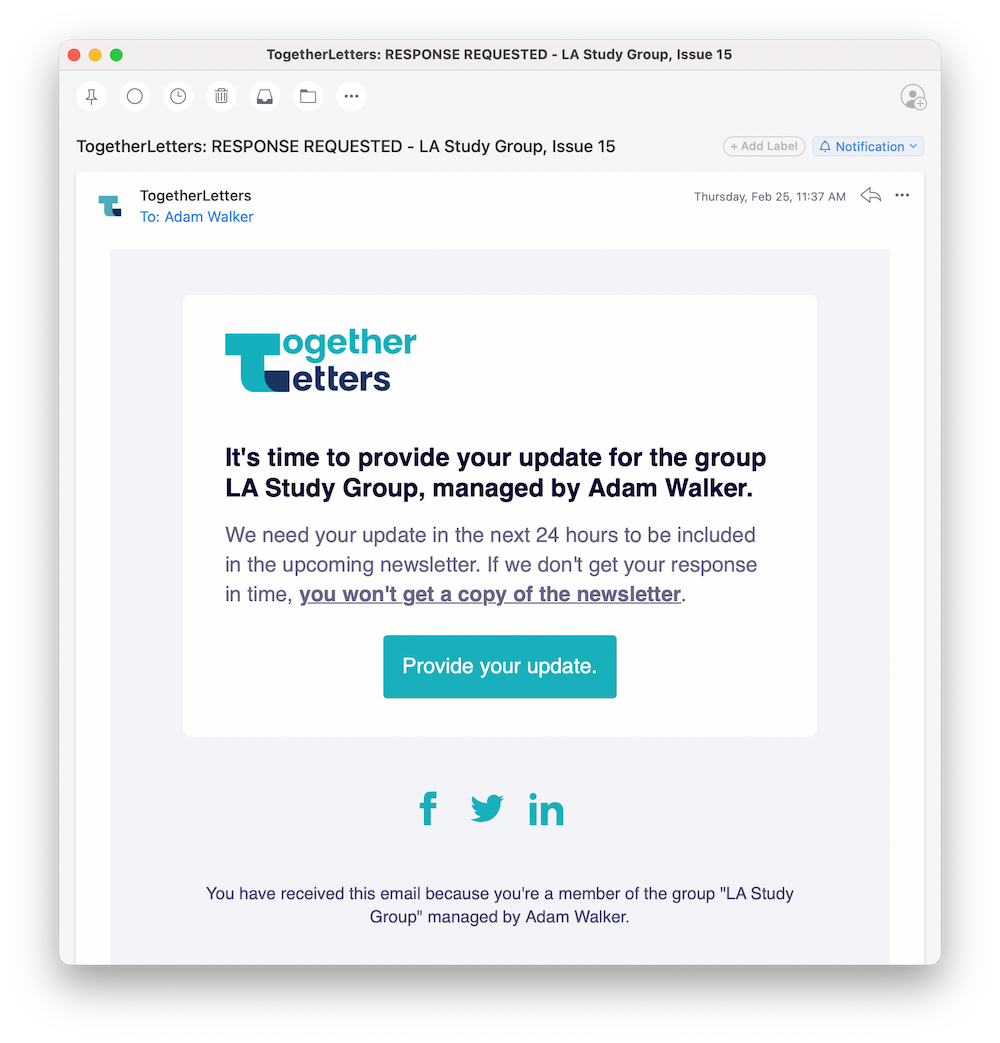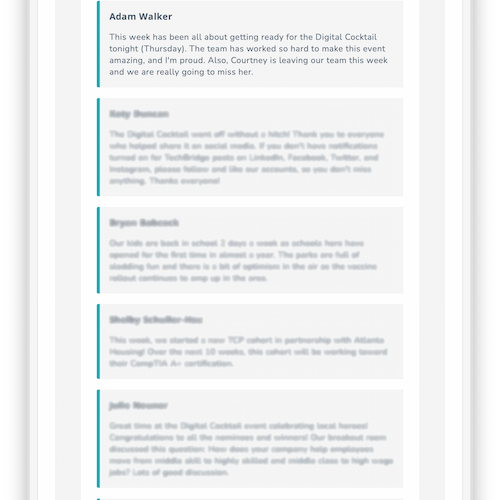 Get the group newsletter
We combine the updates and send them to the group in a TogetherLetter.
Leave Social Media, But...
Don't lose touch with your people
A few ways people are using TogetherLetters right now.
Friends Newsletter
Social media is hit or miss with your closest friends. Use TogetherLetters to connect and never miss an update.
Family Newsletter
Families aren't in the same places online. TogetherLetters works through email, now everyone can stay in touch.
Professional Newsletter
Professionals love to learn from one another and stay connected. TogetherLetters makes it easy.
Team Check-ins
Get weekly updates from your team, keeping you on the same page, and moving projects forward.
Internal Newsletters
Companies use TogetherLetters as an internal company newsletter to create connections across teams.
But, what does this cost?
Simple, affordable pricing
To keep things simple, everyone starts with the free plan and you can upgrade inside of the app as needed.
FREE FOREVER PLAN
Biweekly, monthly, and quarterly group email options
BASIC PLAN
Biweekly, monthly, and quarterly group email options

Weekly group email option
PLUS PLAN
Biweekly, monthly, and quarterly group email options

Weekly group email option
Frequently Asked Questions
If your question isn't answered here, be sure to reach out on the contact us page!
TogetherLetters has been a great platform for keeping in touch with my Leadership Atlanta tribe. The ease of use in my existing email workflow makes sharing and receiving everyone's quick life updates a breeze.
As a distributed team, having any resource to keep pulse on how our people are doing is a gift. TogetherLetters is simple enough to keep everyone participating and the weekly update is a great reward.
Rachelle Kuramoto
‍VP, Brand & Content | Dragon Army
I love TogetherLetters! It's a great way to get to know your colleagues a lot better as you hear about the things that touch their lives on a regular basis. I feel it's helping our team grow closer together. One week I shared hardships I experienced and the next day I got a slew of emails and calls from colleagues offering their support and love. That would've never happened without TogetherLetters. TogetherLetters also makes me reflect on my own week which is a great way to relive the highs and lows. If you're looking to strengthen the bond between team members, I highly recommend you use TogetherLetters.
I was trying to find a way to be more intentional about keeping in touch with our referral partners and Together Letters was the perfect solution. Now we chat briefly each week and share current challenges, wins and recommendations. It's been the perfect, light-weight/light-touch way to grow together and I appreciate how easy it is to use. I highly recommend it for multiple networks and communities in your life!
Shantel Kriss
CEO & Co-founder | Imagine Media